For certain occasions, we offer a very special kind of frame that makes room for more than pictures. Our memory boxes also showcase keepsakes to help tell the story of a day, a person, a hobby.
These frames are our most popular item for weddings, anniversaries and memorials. But a memory box can encompass any story or interest you wish.

Some samples:
This wedding memory box includes the couples' invitation, program, bouquet flowers and pictures.
This memorial memory box showcases this soldier's medals, stars and other recognitions.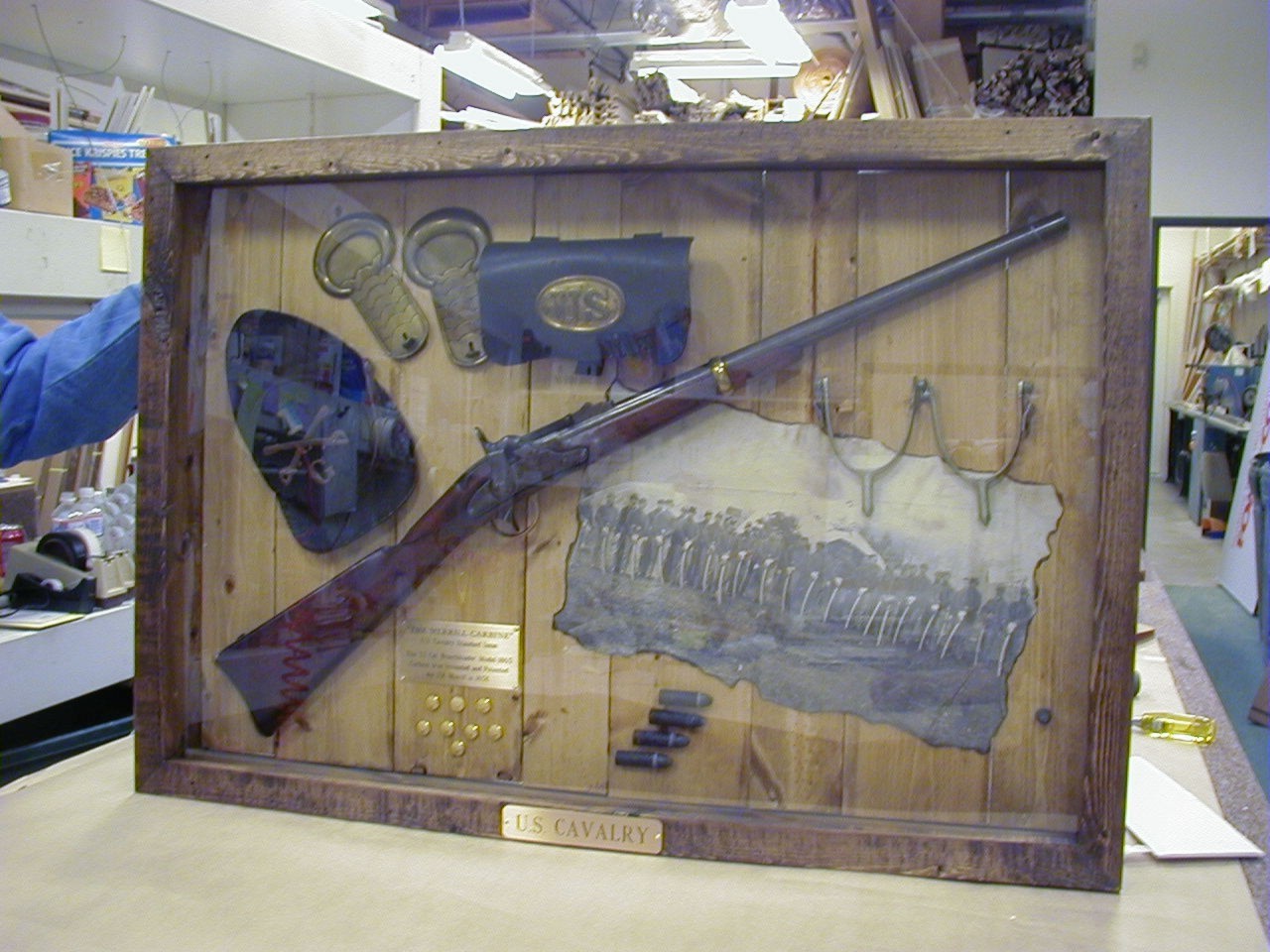 This hobby memory box captures the customer's love for the wild West, replete with shotgun and bullets.